Featured Products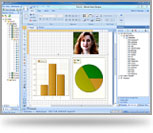 Nucleon BI Studio

Nucleon Business Intelligence Studio is an innovative business intelligence  query, reporting, charting, visualization and analysis tool. BI Studio provides Reporting, Charting, Dashboarding, Query,  OLAP Pivot Table, Data Export, Data  Import modules and ad-hoc SQL, JSON and LINQ query features. BI Studio supports MongoDB, NuoDB, Oracle, DB2, Informix, SQL Server, SQL Azure, MySQL, PostgreSQL, FireBird, SQLite, TeraData,  Apache Hive,  REST Services, Web Services, Google Analytics, MS SharePoint , Esri ShapeFile, MS Access, OData, ODBC, OleDb, XML& JSON Files and other data source  connections.

More Information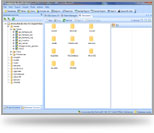 Nucleon Database Manager
Nucleon Database Manager is a powerful and modern database query, development and management tool for MongoDB, NuoDB, Oracle, DB2, Informix, PostgreSQL , MySQL, Netezza, Ingres, SQL Server, SQL Azure, Apache Hive, FireBird, SQLite, dBase, MS FoxPro database systems and supports AutoCAD Plant3D, OData, ODBC, OleDb and more data source connections. Database Manager allows to manage Tables, Views, Procedures, Indexes, Triggers, Relations, Collections and supports Extended SQL, LINQ, JSON  queries. It provides database explorer, database backup, monitoring, reports, SQL and JSON language parser, advanced data export and import features.
More Information
---